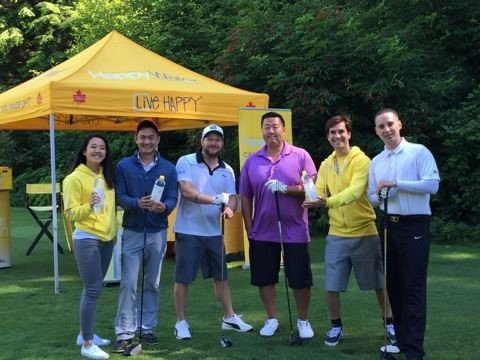 In this guide, you'll get to know 5 tips that'll help you choose the right canopy tents Canada for your needs. Get equipped using this guide and shop for the best canopy tents today.
1. Know the kind of weather that you might experience
When looking for canopy tents for your next event, your first consideration needs to be the climate. What sort of weather will you be up against? Will there be heavy winds? Is there any probability of rainfall? Will cold air be an enemy or will it be sunlight that spoils the fun?
Being aware of the weather forecast will help you pick the perfect canopy tent that suits your needs.
• If rains and high winds are forecasted, choose a canopy tent that has a water-resistant roof and a rust-resistant frame. Also, invest in sides, flooring, side covers, and gutters to properly manage any unwanted water or wind that comes your way. If you have a car, ensure to purchase an auto shelter.
• If your biggest worry is sunlight, speciality tents having a UV-resistant fabric roof would be the best option. Again, emphasizing on sides would be a great idea as they'll provide shady from every angle.
Before you buy the tent, properly research the area and the climate it experiences, and check the forecast ahead of the event so that you can ensure that you're adequately prepared
2. Sort out the size requirements
Bigger tents will have more space and you'll be able to accommodate more people and belongings. However, they'll also be costlier and will take more time and labour to set up. Smaller tents, on the other hand, will have less space and volume that will limit them in terms of shelter, but they'll be easier to transport and easier to set up. Smaller tents are a better choice for vender booths, sports teams, and other small outdoor organizations. Create a guest list, take the inventory, and consider space-related needs that you might have before choosing the right canopy tents Canada has to offer. As well, check out our tent size guide for reference.
3. Assess your location
With size and climate sorted out, now comes the time to assess the location. If the conditions are mild and the competition is stiff, it would be better to choose a larger tent to catch the attention of onlookers. If the terrain is tough to navigate, longer travel time is involved, and you have fewer teammates with you, it would be better to take a more flexible or portable option such as an inflatable tent or instant canopy. Assess the location-related factors and narrow down your options before selecting the right tent canopy options for your outdoor needs.
4. Shop for quality and options
Neither first nor last on the list, quality is arguably the most important factor that you must consider before choosing you Canada canopy tents. Start your search by trying to find reputable retailers like Outlet Tags that sell only the highly-reviewed tents. Aside from positive reviews, also look for a robust feature list, high-quality materials, and strong warranties.
5. Carefully consider your options
While it is important to keep the above factors in mind, here is the part where you start shopping for the outdoor canopy tent that suits your needs. Here are some of the tent options used commercially and recreationally.
• Instant Canopies
Easy-to-use, affordable, no assembly required. If these are the qualities that you want in your outdoor tent, then an instant canopy would be the best option for you. Also called pop up tents, these canopies feature expandable frames with four height-adjustable legs. A pop up canopy Canada doesn't need to be put together but just have to be expanded. It is easy to fold back pop up tents and carry from one location to the other.
• Inflatable Tents
Here is another portable, easy-to-set-up outdoor tent that is a great option if you have to travel a lot and you need something that you can set up easily. Relatively new to the market, these pop up canopies use pressurized air to stand up straight meaning they don't have a frame at all. This makes inflatable tents incredible package while also allowing them to be manufactured in a variety of creative shapes.
Inflatables are very easy to set up. All you have to do is turn on the inducted electric pump and sit back as it'll do the work by itself. The teardown will be the same. Just turn off the pump and watch the inflatable tent care of its teardown.
• Star Tents
If you're looking for outdoor canopy tents with different shapes, then star tents would be an excellent choice. As the name suggests, these tents feature a star shape created by the center pole and the extending fabric sides that are staked into the ground forming a star-like configuration. Star tents will add unique style and space efficiency to outdoor events as the sides can be staked at different lengths from their center pole to create smaller or bigger spaces.
• Event Tents
Last on this list are the event tents. These tents include pavilion tents, modular crest event tents, and pinnacle marquees as they are perfect for large events. They are excellent for outdoor events especially if you need more square footage and volume. Both pinnacle marquees and pavilion tents share much of their frame structure with the instant canopies even though these tents do feature more spacious roof areas. Crest event tents, on the other hand, utilize modular bays for adding length and coverage.
Shop at Outlet Tags today for all of your canopy tent needs!