X Banner Stands
$224.99
Introducing the perfect solution for your marketing needs – the X Banner Stand with an Aluminum Tripod Frame! This stand is lightweight and portable, making it easy to transport and set up wherever you need it. Whether you're showcasing your brand at a trade show, exhibition, or in your own store, this stand is the ideal way to make a lasting impression. With easy set-up and unlimited full-color print capabilities, this banner stand is customizable to suit your needs. The aluminum tripod frame provides sturdy support, ensuring that your banner stays upright and visible. The banner itself is printed in full color, allowing you to showcase your brand in all its glory. The X Banner Stand is available in a convenient size of 45×78, making it perfect for a variety of different applications. Whether you're looking to attract attention to your brand or simply want to display a message, this banner stand is the perfect solution.
In addition to the stand itself, this product also comes with a carrying case and design services. This means that you can take your banner stand wherever you go, and have peace of mind knowing that you have a professional design to showcase your brand.
Invest in OTC's X Banner Stand with Aluminum Tripod Frame today, and experience the benefits of a lightweight, portable, and easy-to-use marketing solution.
View or Download Outlet Tags Canopies X Banner Stand Brochures in PDF Format:
Description
Aluminum Tripod Frame
Lightweight, Portable
Easy Set-up
Unlimited Full Colour Print
Includes Carrying Case and Design
Size Available: 45×78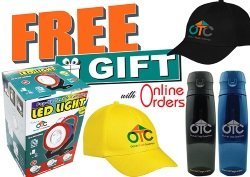 Search Products