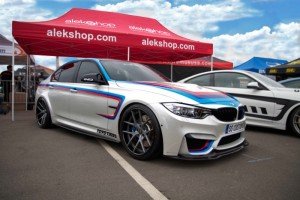 GET YOUR TENT FOR YOUR EVENT. The next time you are planning a special private or commercial event give yourself the added security and advantage of a folding canopy tent.
Outlet Tags in Toronto offers some great solutions when planning outdoor events whether it is a private function such as a wedding, birthday party, or a custom made marketing canopy, that can make your product stand out at the next public venue.
Today many opt for hosting private events such as BBQ's, weddings, reunions or birthdays on the comfort and convenience of their own property. A lot of preparation and cost goes into these events and poor weather can turn a great gathering into a nightmare. Outlet Tags recommends event planners look into the wide variety of tents and canopies available to help insure their next event is successful without having to rely on Mother Nature's co-operation. They offer pop up canopy tents in a variety of sizes, styles and colours with accessories that are easy to use, lightweight and affordable.
Branded promotional trade show event shelters offer a great way to promote your business while keeping your product secure at public venues. Outlet Tags has a professional design team that will work with you to create a customized event tent that will promote your personal message for any function and help attract customers and increase sales.
Their customized tent packages include:
Unlimited Artwork
Fire Retardant/Waterproof/UV Resistant
Heavy Duty Aluminum Frame
Free Ropes and Pins, Sandbags and Carry Bag
Outlet Tags is a one stop shop for all your canopy needs. They can also meet special requests such as desired type of walls, windows, doors, peak vent, zipper or Velcro security and offer many accessories to enhance your brand including flags and banners, table covers and add-ons.
Outlet Tags is located at 390 Progress Ave, Unit#16. They are one of the leading providers for custom tents, advertising flags, table covers, canopies, and accessories. They have a state of the art production and printing facility and provide top quality canopies and accessories at unbeatable prices.
Visit their website at OutletTags.com for a full online gallery of tents and canopy packages available for any event.