BIG BRANDING DOESN'T HAVE TO DRAIN YOUR BANK ACCOUNT!
ABOUT INFLATABLES
Air Dancers – The Inflatable Air Dancers are 18 feet tall (548.64 Centimeters) and all come with a blower and are water resistant. The Dancers are designed to attract the eyes of anyone with it's large size and grabbing the attention by its movement. The greatest thing about Air Dancers is it can be used for any type of event whether it is for a tradeshow, store opening, sales, birthday's, or even just to show off your company logo or name.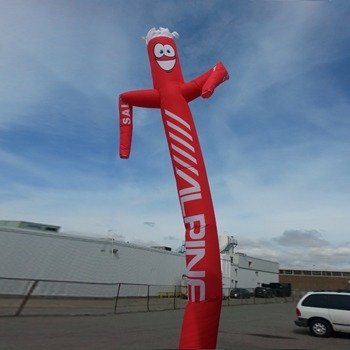 Air Spider Tents– The Air Spider Tent is a awesome way of totally branding your company with a unparalleled visual impact on your events and is very hard for any public to miss. The Air Spider Tent is a fantastic choice for public events such as rallies, races, festivals and great for any type of terrain that makes it ideal for any type of gathering. Outlet Tags Canopies offers full graphics on every Inflatable Air Spider Tent that will shout out to anyone walking by.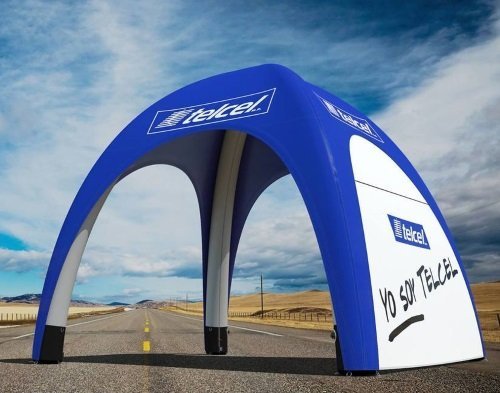 Outlet Tags Canopies offers various sizes to suite your needs for any event and are available in various sizes 10×10, 13×13 or 16×16.
Get your Air Spider Tent today and we guarantee that heads will turns!
Air Chairs – Outlet Tags Canopies Air Chairs are a great way to complement your Air Spider Tent! Air Chairs from outlettags.com come with full free graphics and a free air blower. The Air Chairs are great for any type of event and can even be used for your home, beach, park or anywhere.
INFLATABLES ARE GREAT FOR UNEXPECTED WEATHER FOR ANY TYPE OF EVENT!
The problem with many types of companies when setting up for a event they are not aware of certain types of locations or bad weather. The Inflatable products are designed to handle these types of unexpected conditions and are so durable that inflatables can withstand high winds, extreme weather and lands that are not so smooth to set up a regular tent. The greatest use of inflatables are they are highly durable for outdoor events such as extreme sports, track and field, football, baseball or any type of outdoor event and are a fantastic aid for any business to keep on advertising even in poor conditions.
Inflatables are an option which every business should consider since the inflatable products have so many benefits that outweigh the intial cost and are definately a return on your advertising investment. The inflatables can be used in a various types of locations and is a very impressive way to entice the customers, and draws awareness to your company in a swift period of time.