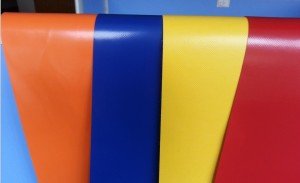 Man Made Nylon and Polyester
The vast majority of tents are made out of man made fabrics, either polyester or nylon based.
For family tents you will typically find Polyester. Nylon is used for lightweight back-packing tents.
Why is Nylon or Polyester the best material for tents
Cheaper – you can get a lot more affordable tents with man-made fabrics (the exception is of course some of the tents for extreme expeditions, such as those used when trekking the South Pole).
Lighter – from smaller back-packing tents to even larger family tents, these man-made fabrics are a lot lighter and less bulky than natural based fabrics, making tents made from this material a lot easier to get to the campsite.
Quick to dry out.
Less maintenance. Can be more resistant to mildew and rips.
Why is Nylon or Polyester not so good for tents
Compared to cotton, they are not good insulators. This means that tents can get very hot when it is warm, and chilly when it gets cold.
The material is not naturally breathable. Condensation can build up on the inside of the tent – sometimes enough to cause puddles.
They can deteriorate and loose colour over time through exposure to the sun's rays.
The lightweight material means they flap around a bit more in the breeze…which can be a bit noisy if you are trying to sleep.
Man Made Fabric Coatings and Water Resistance
The man made fabrics will be made or covered with coatings to increase water and UV resistance.
The quality of these coatings can vary from manufacturer to manufacturer, and tent to tent.
Man-made fabrics are graded by how water resistant they are, known as the Hydrostatic Head. Some tents will have more water resistant fabrics than others.
V'S Cotton and Canvas Tent Fabrics?
Canvas is the traditional tent fabric, and it has lots of great properties for a tent.
In days gone by, Canvas was made from Hemp, but these days canvas for tents is made from cotton. So, tents advertised as 'canvas' or 'cotton' are actually made from the same thing.
Why Canvas or Cotton is the best material for tents?
Compared to man-made tent fabrics, cotton insulates extremely well. You won't get as hot on a warm day, nor as cold when it is chilly.
Cotton is a breathable fabric, and can absorb water. This means that you are unlikely to have an issue with condensation.
Due to its weight and insulation properties, canvas/cotton tents can be quieter, and not so noisy if there's a breeze.
The fabric can last a long time and is more resistant to harmful UV rays.
(Personally, a new canvas tent can smell a lot nicer than the chemical smell you sometimes get with man-made tents).
The problems with canvas and cotton as a tent material
Cotton and Canvas is very heavy and bulky. This means transporting a large tent to site can be problematic – possibly enough for you to no longer fit it in the boot of your car. It can also make pitching a bit more work.
You normally need to 'weather' the canvas before using it. This involves leaving a new tent out in the rain (or under the garden hose) so that the canvas expands and fills in the holes in the stitching and fabric. Without doing this, your new canvas tent could leak.
Cotton and Canvas requires more maintenance. As it absorbs water, you need to dry the material out before putting the tent away, and this can take a lot longer than man-made materials. Without doing so, you will get mildew in your tent.
It can be easier to snag and cause a tear, which can turn into a big tear. (Though look for Ripstop Cotton, such as introduced by Outwell, to reduce the chance of this).
Cost – cotton and canvas is a lot more expensive than man-made fabrics.
Coatings and Treatments on Cotton Tents
Cotton tents shouldn't be coated with a waterproof membrane as polyester tents have, since the cotton needs to remain breathable and is already UV and water resistant.
However, some manufacturers (such as Outwell) have applied a light waterproofing treatment to the cotton. The cotton still retains its breathability, but the treatment means that water will bead off the tent if there is a light shower or morning dew.  Innovations like this make cotton more practical for family camping as it helps reduce the drying out time. (Especially important for campsites that insist you leave your pitch by 10am!).
What about Poly-cotton Tents?
Poly-cotton is a hybrid between man-made polyester and cotton. Essentially a poly-cotton fabric is a cotton fabric with some polyester weaved into it.
All the good qualities of cotton (or canvas) can be found in poly-cotton tents. They have some of the bad points too (such as cost, weight, and maintenance), but the polyester in the weave makes them slightly more resistant to mildew than pure cotton or canvas, and the polyester also helps reduce the risk of large rips.
So which is the best tent fabric?
As you can see, each fabric has a lot of good properties, but also some not-so-good points.
For me, the feel and insulating properties of canvas (or poly-cotton) makes for a great family tent, especially if you are having a camping holiday.
If you get a chance to visit a camping show, tent display, or even have a chat to campers with a canvas or poly-cotton tent on a campsite, I urge you to compare it to a polyester tent.
Wait until the sun comes out for a few minutes. Go into a canvas or poly-cotton tent and it will feel pleasantly cool (not cold). Then walk into a polyester tent and you'll immediately feel and breath the baking air.
If it is cold and a bit breezy, do the same test again. The canvas or poly-cotton tent will feel a lot warmer and quieter than the polyester tent. It will feel like a comfortable refuge.
So for family holiday tents, if you can afford, transport, and pitch it, go for canvas, cotton, or poly-cotton is my recommendation.
However, for quick weekend camping (and definitely backpacking!) then man-made fabrics are the way to go…though some air-framed tents can make pitching a cotton or polycotton tent a lot easier and more practical, making them work for the weekend camp too.
Polyester fabrics can work really well for holiday tents as well. Just remember to open the vents, and if your tent's doors and windows allows for a through draft of air, then use that when it gets hot.
If you are camping outside of the summer months then the insulating properties of canvas/cotton/polycotton is definitely worth it.
For campsites with an electric hook-up, you can use a tent heater and the fabric will retain more of that heat than a polyester tent.
Some canvas tents also have an outlet for a wood burning stove flue. This can make the tent very warm indeed.
Brand specific fabrics
Many tent companies brand their mix of tent fabrics, treatments, and coatings. This can make it a little confusing to understand just what each is.
The table below doesn't list every tent brand fabric, but there's quite a few here. Note that each brand will have slightly different qualities and care instructions, but the table will give you a guide to if the manufacturer is referring to a man-made or cotton based fabric.