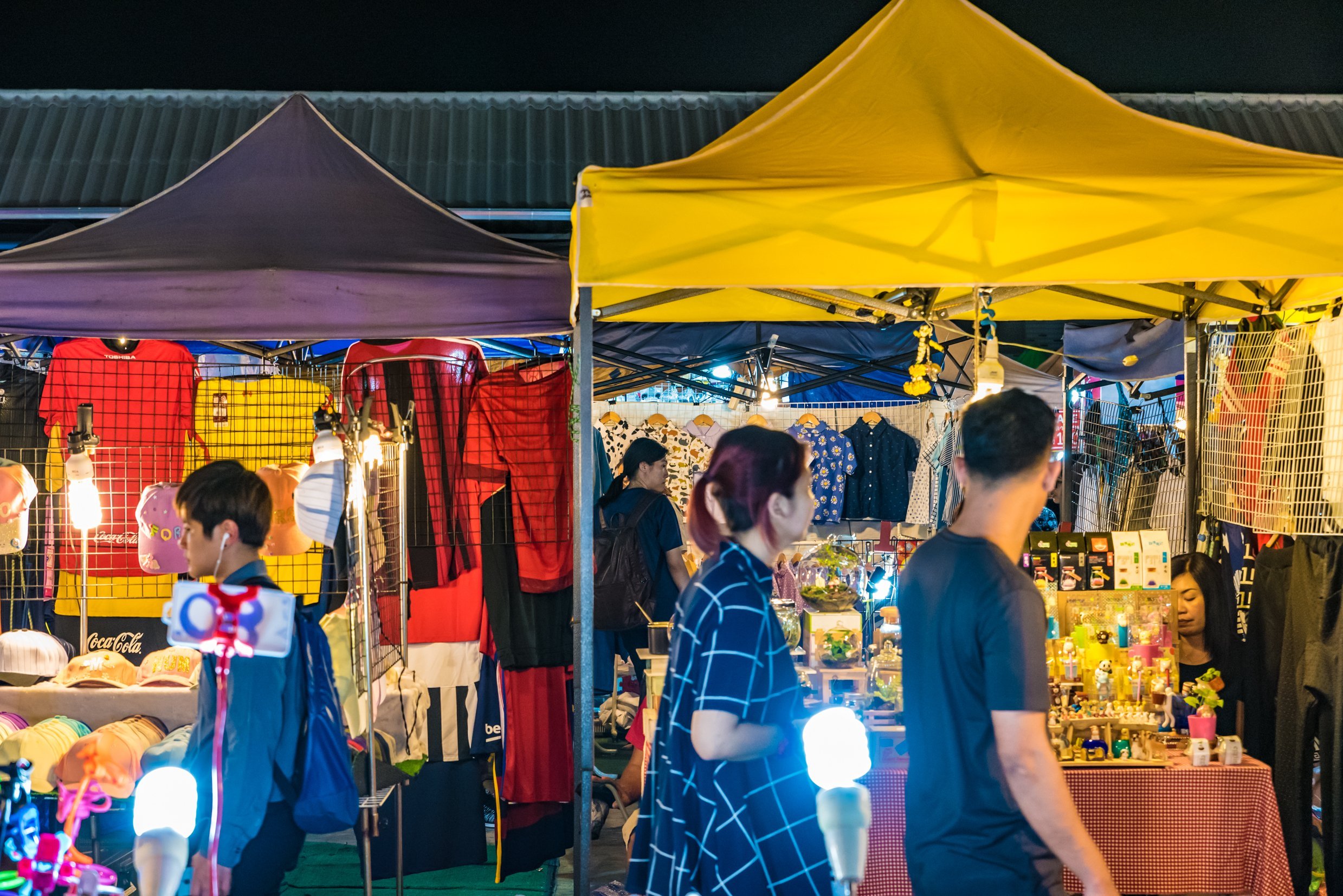 Before buying a pop up canopy tent, there are a few questions you may be asking yourself. Deciding to get a promotional pop up tent in Mississauga, Hamilton, Toronto, Ottawa, or elsewhere in the province of Ontario does come with its benefits. That said, it's important to get answers and details on how to maximize this opportunity.
1 – What type of ground will your promo tent be on
Being on solid ground is an absolute necessity to ensure your advertising tent does not blow around with the wind. For example, what if you show up with ground stakes but your booth is on pavement – oh no! Too many small business owners have had to learn the hard way what the wind can do. Be prepared for anything by ensuring you have what you need to keep your customized canopy tent secure. If you don't know what kind of ground you're working with, the best thing we can recommend is to bring weight bags. That way, no matter where your Mississauga trade show tent is – grass, pavement, ground, etc. – you're covered.
2 – How much space do you have to set up
Every event or trade show in Hamilton, Brampton, Markham, or Vaughan is going to come with a different setup. When buying your space, know precisely what is designated for you. Canopies must fit appropriately into these spaces. For some, that'll mean buying a 5×5 pop up canopy tent. For others, it'll mean going 10×10, 10×20, 20×20, or a custom size. Be sure to account for how many people you want to accommodate in the tent. If you're outside, having a bigger space to work with can help in attracting people who want to get out from the elements. The great thing about promo pop up canopies though is that you do have this freedom to modify.
3 – What accessories will you need for your advertising tent
Even though we customize for our customers, there's still a lot that you can do on your own to make your folding canopy tent presentation really stand out. Consider employing additional and necessary accessories. For example, if your advertising tent is going to have to be set up and visible during night hours, you'll need lighting. If you're selling product right there, how that product is merchandised is important. As much as we can do to create the ultimate custom pop up tent in Ottawa, we want to see our customers go beyond what's expected and deliver the best sales performance for themselves and their respective company.
4 – How many people around you will have trade show tents
If everyone immediately next to your space has a pop up canopy, this could create an unfortunate level of busy-ness that won't benefit anyone. If you are setting up next to another booth similar to yours with their own canopy, it might be better to buy a size slightly smaller than the maximum. After all, you don't want to be scraping up against their presentation or vice versa. What many trade show tent buyers do is to get two separate custom tents. Then, they connect them together. This is an easy go-around for those concerned about not having enough space to install and set up their advertising pop up tent comfortably.
5 – Will you need additional branding properties to stand out
Advertising pop up tents are all about maximizing brand exposure. Present your logo, your company colors, and key branding information to let everyone around you know who you are and the kind of lifestyle you're selling. Buying a canopy tent in Mississauga or Toronto is how so many companies accomplish this. That said, if you're competing alongside others with the same plan, things can get a little crowded. To draw in a crowd, in the past, others have employed custom event flags, banners, fencing, and branded promotional products.
6 – How often will you use your logo pop up tent
Custom made tents are not always designed for multi-use so it's important to know what quality material you need and how you intend to use it. For a couple events each year, a more basic trade show canopy will work. If it's properly taken care of, you may get a few years of good use out of it. For those planning to use it every weekend, they'll need a better quality custom canopy tent in Toronto. By not making the investment in a high quality tent, a buyer runs the risk of having to buy again or continuing to have to fix a low quality model at the expense of your presentation.
7 – Are there any rules or regulations you need to follow
When signing up for a trade show or industry event, they may provide a list of rules to adhere to. Usually, it's not such a big deal to set up a canopy outdoors however indoors is another beast altogether. There are fire regulations that need to be followed and the canopy material may need to be fire-rated. If your customized canopy is a larger structure, it may require clear exist. When setting up indoors, unfortunately, there are a few extra considerations that need to be made. Thankfully, in our experience selling to trade events across Toronto, Ottawa, Brampton, Hamilton, London, Markham, Vaughan, North York, and Kitchener, trade show organizers are more than willing to assist and answer any questions about how to follow the necessary regulations.
Always get your answers before you buy!
Considering all of this, promoting your business at events using a logo pop up tent in Toronto is a recommended move. Provide yourself shelter while simultaneously advertising logo, branding, social media, and more. Consider what you may want to use for frame material, custom prints, accessories, and more.
The ultimate logo pop up tent for you and your company is just a click away. Draw a crowd, make an impact, and customize according to your preference. See your sales presentation in a whole new light when you buy custom made tents from Outlet Tags.